Please find a list of resources about agroecology in developing countries below:
The food spray method developed by PAN UK collaborator Dr Robert Mensah with our partners in Africa is based on the agroecological principle of encouraging beneficial ecological interactions. Applying a food supplement onto cotton foliage attracts predatory insects into cotton fields to feed on pests.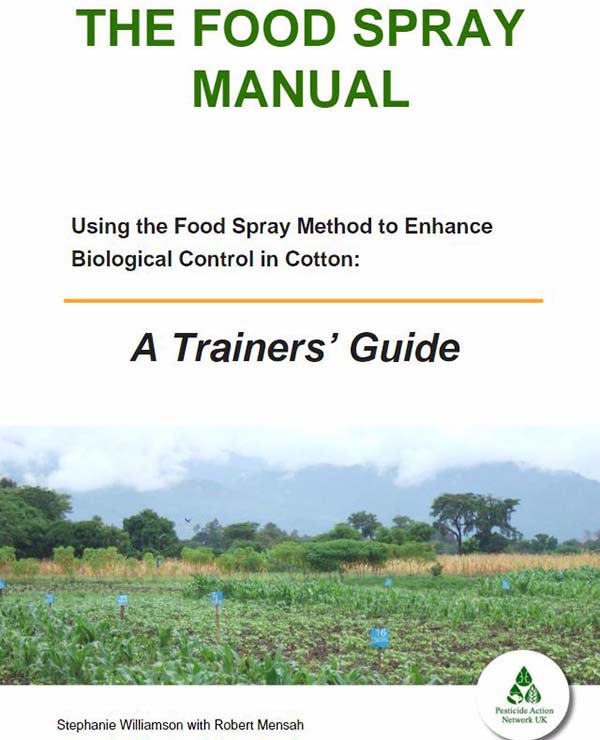 International People's Agroecology Multiversity
The International People's Agroecology Multiversity set up by PAN Asia Pacific serves as a global gateway for information and inspiration, with sections on knowledge, research, learning and community action.
Agroecology Knowledge Hub
This website explains ten elements of agroecological practices, with case studies and resources. It also contains reports from regional conferences organised by FAO with policymakers.