Last year, thousands of UK shoppers called on supermarkets to stop selling pesticide products.
We are delighted to report that from 1st April the Co-op will be removing all high-risk synthetic pesticides from their gardening range.
The pandemic has highlighted just how important our green spaces, gardens and allotments are for both people and wildlife.
Join us in taking one minute to ask the rest of the UK's supermarkets to follow the Co-op's lead and remove these poisons from their shelves.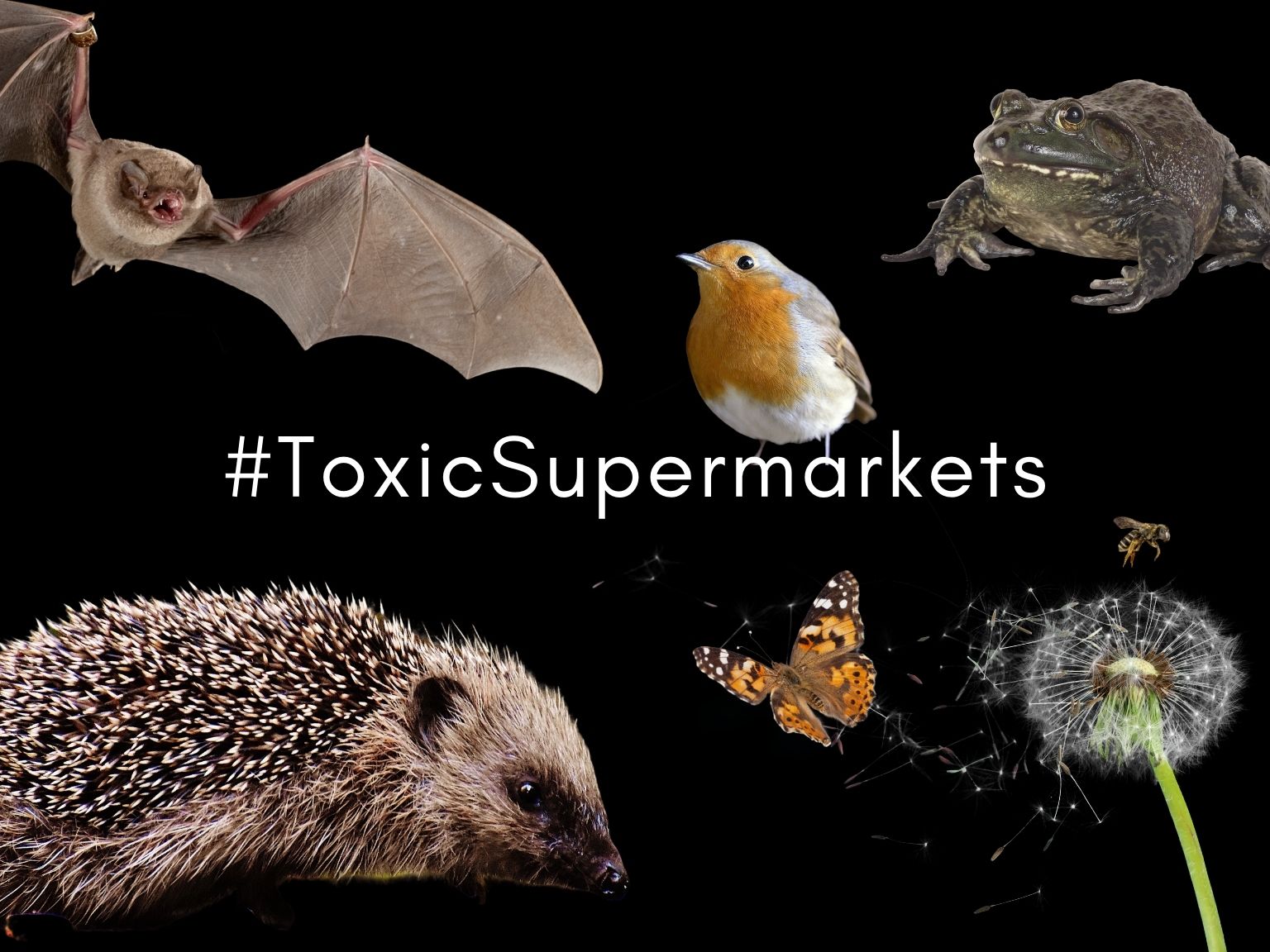 Pesticides impact on our garden wildlife (and pets)
Gardens and allotments are havens for wildlife, but pesticide products can make them toxic environments. Herbicides (weedkillers), insecticides, and slug pellets are still widely used in gardens, poisoning our wildlife and removing their food sources. When was the last time you saw a hedgehog in your garden? Hedgehog numbers have declined from 30 million in the 1950s to around one million. Garden birds, bats, frogs and toads are all affected by pesticides. And our insects, pollinators and native flowers are disappearing at an alarming rate.
It's more important than ever that we make our gardens pesticide-free and give our wildlife a chance to thrive again.
"Pesticides are poisons and there should be no place for them on supermarkets shelves. We should not be using these chemicals in our gardens and allotments, where our children and pets play, and where our wildlife should be thriving. In any case there is no need for them – it is easy to garden without pesticides."

Professor Dave Goulson, University of Sussex
Pesticides impact on our health
The impacts of garden pesticide use aren't just environmental. For example, there is evidence to suggest that the world's most commonly used weedkiller glyphosate (found in Roundup) could cause cancer, and that the insecticide lambda-cyhalothrin (found in Resolva Bug Killer) can affect the immune system.
There is absolutely no justification for pesticides that pose a risk to human health and the environment to be used by the general public without any training or guidance. Plus, gardening without pesticides is simple!
Help spread the word and share this campaign on social media by downloading some graphics here. #ToxicSupermarkets