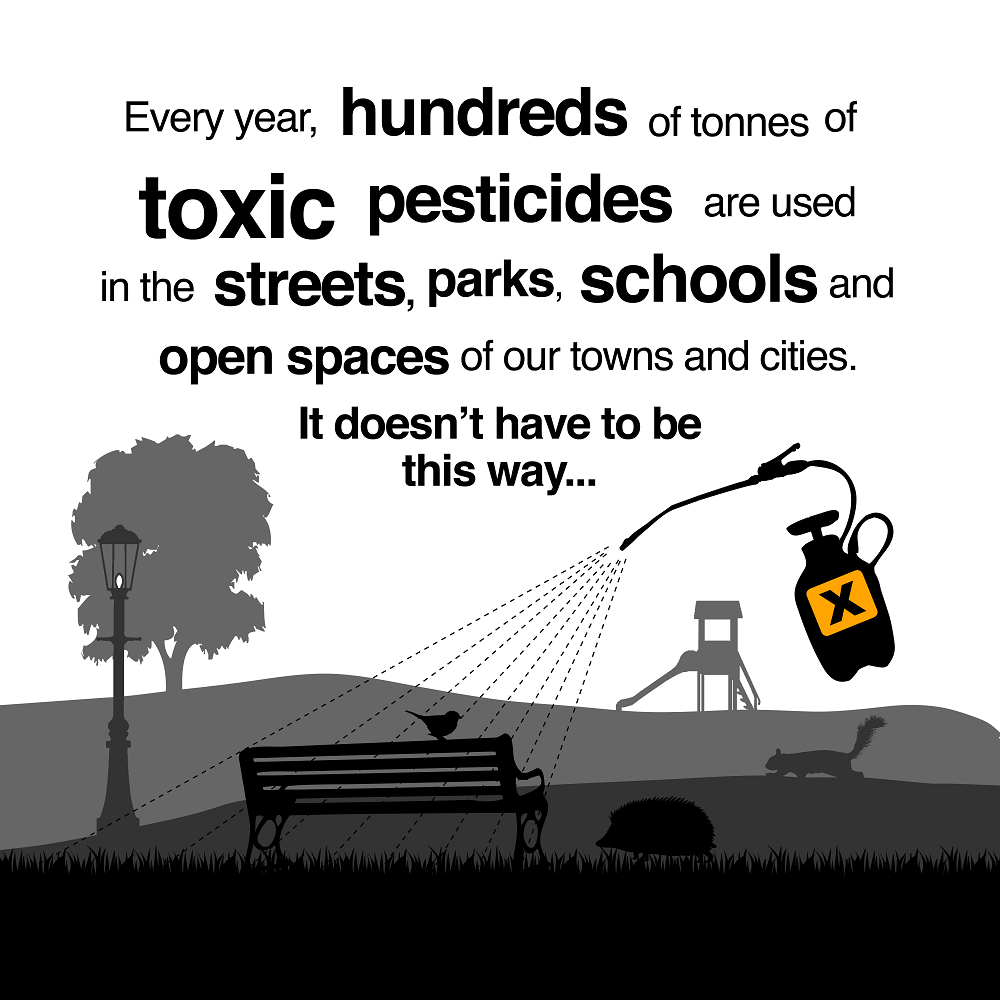 Using local elections as a tool to go pesticide-free
At last count, 38 different toxic pesticides were being used in UK towns and cities. They are sprayed in parks, playgrounds and other green spaces, road verges, pavements and around shopping centres, hospitals and schools. Almost all of the pesticides used are weedkillers designed to do nothing more than keep places looking 'neat and tidy'.
These chemicals are linked to an array of health problems including cancer, asthma, birth defects and reproductive issues. Vulnerable groups such as children, pregnant mothers and the elderly are particularly at risk.
Wildlife such as bees, birds and hedgehogs are increasingly seeking refuge in our towns and cities. However, the overuse of pesticides in urban areas is contaminating the natural resources that they depend upon. Our pets can also be susceptible to pesticide poisoning.
But urban pesticide use is unnecessary. There are many viable and cost-effective non-chemical alternatives available and more than 60 towns and cities across the UK have already taken action to end or significantly reduce their pesticide use.
This year, we're focusing our efforts on the London and Greater Manchester mayoral elections, building on momentum generated by previous campaigning in these areas with the aim of turning two of the UK's largest cities pesticide-free.
Ending the use of pesticides across London and Greater Manchester will not only help to improve the wellbeing of local residents and support biodiversity in these areas, but also serve as a beacon for other cities and towns across the UK to see that going pesticide-free is possible.
Don't live in London or Manchester? Click here.
#PesticideFreeTowns