We are the only UK charity focused on tackling the problems caused by pesticides and promoting safe and sustainable alternatives to pesticides in agriculture, urban areas, homes and gardens.
Our work includes campaigning for change in policy and practices at home and overseas, co-ordinating projects in the developing world which help smallholder farming communities escape ill-health and poverty caused by pesticides, and contributing our wealth of scientific and technical expertise to the work of other organisations who share our aims.
We strive:
To eliminate hazardous pesticides
To reduce dependence on pesticides
To promote ecologically sound alternatives to chemical pest control
We have achieved global bans on lindane and endosulfan – hazardous pesticides that were once widely used.
We have campaigned for the global removal of the most hazardous pesticides from use.
We have established the Africa Stockpiles Programme to remove 50,000 tonnes of dangerous obsolete pesticides from Africa.
We have increased the use of organic cotton in UK textiles and clothing which helps prevent deaths and ill-health from poisonous cotton pesticides in developing countries.
We have strengthened the international commitment to deal with pesticide hazards.
We have increased availability of disposal facilities for household pesticides in the UK.
A UK charity tackling the
problems caused by pesticides
We publish independent information on pesticide use and impacts for governments and decision makers, researchers, media, concerned citizens and other interested groups.
We undertake and target research to promote better understanding of the cause and effects of pesticide problems.
We undertake projects to demonstrate that growing food and textiles, and managing amenities, is possible without the use of hazardous pesticides.
We promote effective and progressive policies to eliminate pesticide hazards, representing concerns .of users, consumers and exposed communities nationally and internationally.
We support projects with partners in developing countries to demonstrate the efficacy of organic and low input production as a means of providing farmers with economically viable, socially acceptable and environmentally sound livelihoods.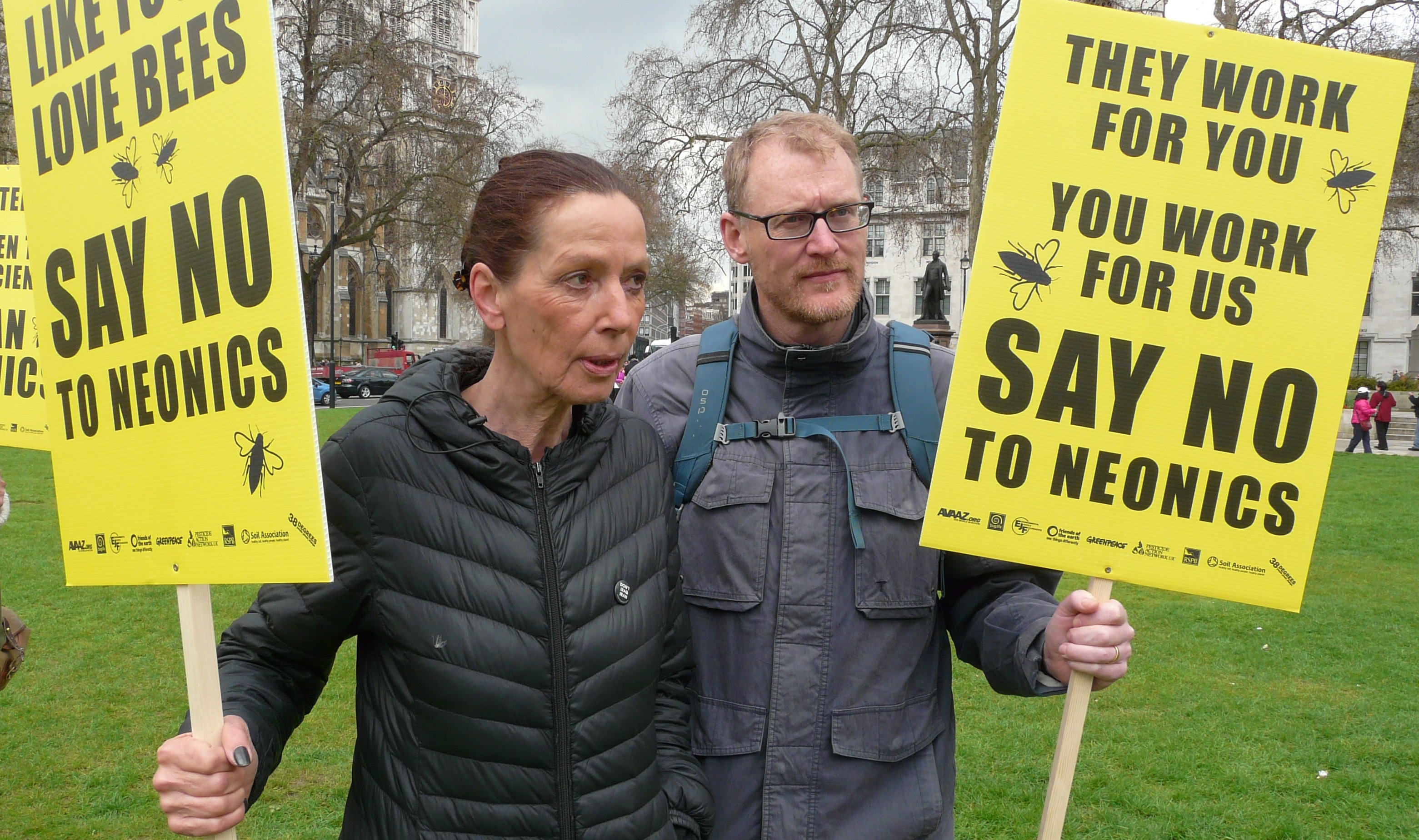 PAN UK is part of a network of over 600 participating non-governmental organizations, institutions and individuals in over 90 countries working to replace the use of hazardous pesticides with ecologically sound and socially just alternatives. PAN was founded in 1982 and has five independent, collaborating Regional Centres that implement its projects and campaigns. PAN UK is an active member of PAN Europe.
PAN International     PAN North America     PAN Latin America
Lasse Bruun
Global Mobilisation Co-ordinator, Climate Action Network International
Barbara Dinham (Chair)
Independent Pesticide Consultant
Vicky Johnson
Principal Research Fellow, University of Brighton
Vicki Hird
Independent Campaign Strategist and
Farming Campaign Coordinator, Sustain
Eileen Maybin
Head of Media Relations, Fairtrade Foundation
Dave Goulson
Professor of Biology, University of Sussex
Christopher Stopes
Founder Director of EcoS Consultancy Ltd.,
former Head of Research at The Organic Research Centre
Anthony Youdeowei
Independent IPM Consultant
Adam Wakeley
Managing Director and Chairman of Organic Farm Foods Ltd
Andy Wallace (Treasurer)
Head of Finance and Governance, The Landscape Institute
Keith started at PAN UK as Director in May 2010. Keith has over 20 years' environmental experience. Prior to joining PAN UK he was the Director of Programmes and Research at the Koru Foundation – a charity that supports community scale renewable energy projects in the developing world. He also spent eight years working on UK and EU environmental policy at the ENDS Report where his last role was Climate and Energy Editor. He has extensive experience of working with grassroots organisations and ran the European arm of a three-year international research and advocacy project for WWF. He holds a Doctorate in Development Studies, and MA in Environment Development and Policy from the University of Sussex – both of which involved research into pesticide use.
The Brighthelm Centre
North Road
Brighton
BN1 1YD
01273 964230
admin@pan-uk.org