Developing our food spray technique
Ten years ago, PAN UK began working with Integrated Pest Management (IPM) expert, Robert Mensah of the Australian Cotton Research Institute, to develop an alternative pest control tool for African smallholder cotton farmers.
The result was a yeast and sugar-based food spray, made using cheap and locally available ingredients, enhancing populations of beneficial insects to keep pests under control.
Building on his pioneering work in Australia, and working closely with PAN UK's local partner OBEPAB, Robert set up field trials and experiments in farmers' fields in Benin to develop a product that not only worked, but that farmers were comfortable using. The results were impressive, with Beninese farmers trained in the food spray technique achieving higher yields and incomes.
Between 2013 and 2016, the food spray technique was incorporated into PAN Ethiopia's training programme for smallholder cotton farmers in the Southern Ethiopian Rift Valley. Every step of the process was recorded to capture key lessons and understand how to integrate the approach into farmer training programmes.
These records have resulted in the creation of 'The Food Spray Manual', a comprehensive guide providing practical advice on how to use food spray products in organic and IPM programmes. Aimed at extension agents and pest management professionals, it explains how to utilise natural enemies, mainly predatory insects which prey on pests, to support biological control on cotton. It also provides a clear introduction to the basic IPM elements required for a healthy pest management program.
In this way, farmers are then able to work with nature to keep pest levels low and use pesticides only as a last resort – an approach that has been shown again and again to be an effective and economic way of controlling pests.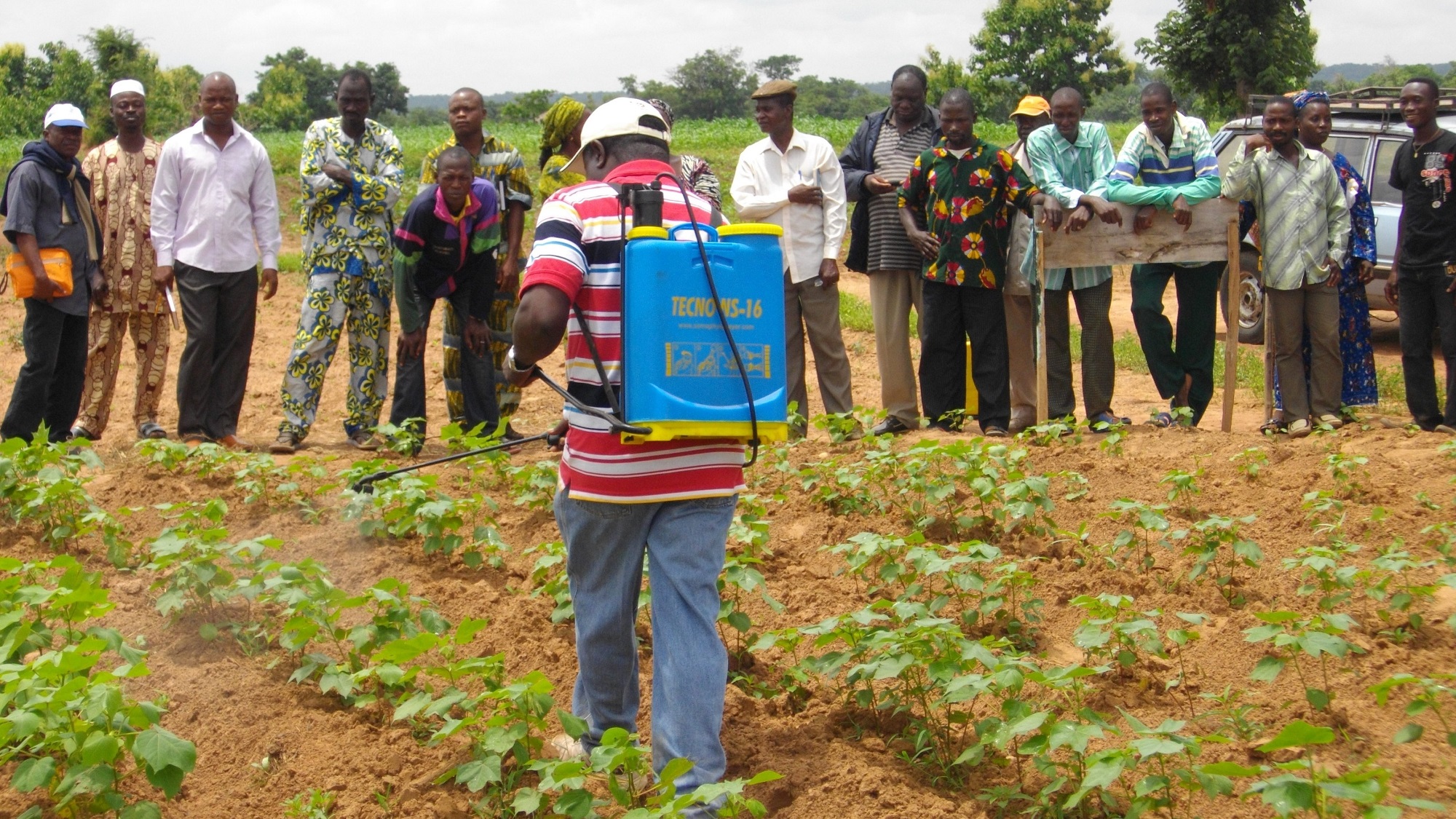 Using the food spray technique to encourage beneficial insects (predators) into the cotton fields to prey on pests.