About Us
We are the only UK charity focused solely on tackling the problems caused by pesticides and promoting safe and sustainable alternatives in agriculture, urban areas, homes and gardens. We work tirelessly to apply pressure on governments, regulators, policy makers, industry and retailers to reduce the impacts of harmful pesticides to both human health and the environment.
Our work includes campaigning for change in policy and practices at home and overseas, co-ordinating projects which help smallholder farming communities escape ill-health and poverty caused by pesticides, and contributing our wealth of scientific and technical expertise to the work of other organisations who share our aims.
We strive:
To eliminate hazardous pesticides
To reduce dependence on pesticides
To promote ecologically sound, and socially just, alternatives to chemical pest control
We publish independent information on pesticide use and impacts for governments and decision makers, researchers, media, concerned citizens and other interested groups.
We undertake and target research to promote better understanding of the cause and effects of pesticide problems.
We undertake projects to demonstrate that growing food and textiles, and managing amenities, is possible without the use of hazardous pesticides.
We promote effective and progressive policies to eliminate pesticide hazards, representing concerns of users, consumers and exposed communities nationally and internationally.
We support projects with partners in developing countries to demonstrate the efficacy of organic and low input production as a means of providing farmers with economically viable, socially acceptable and environmentally sound livelihoods.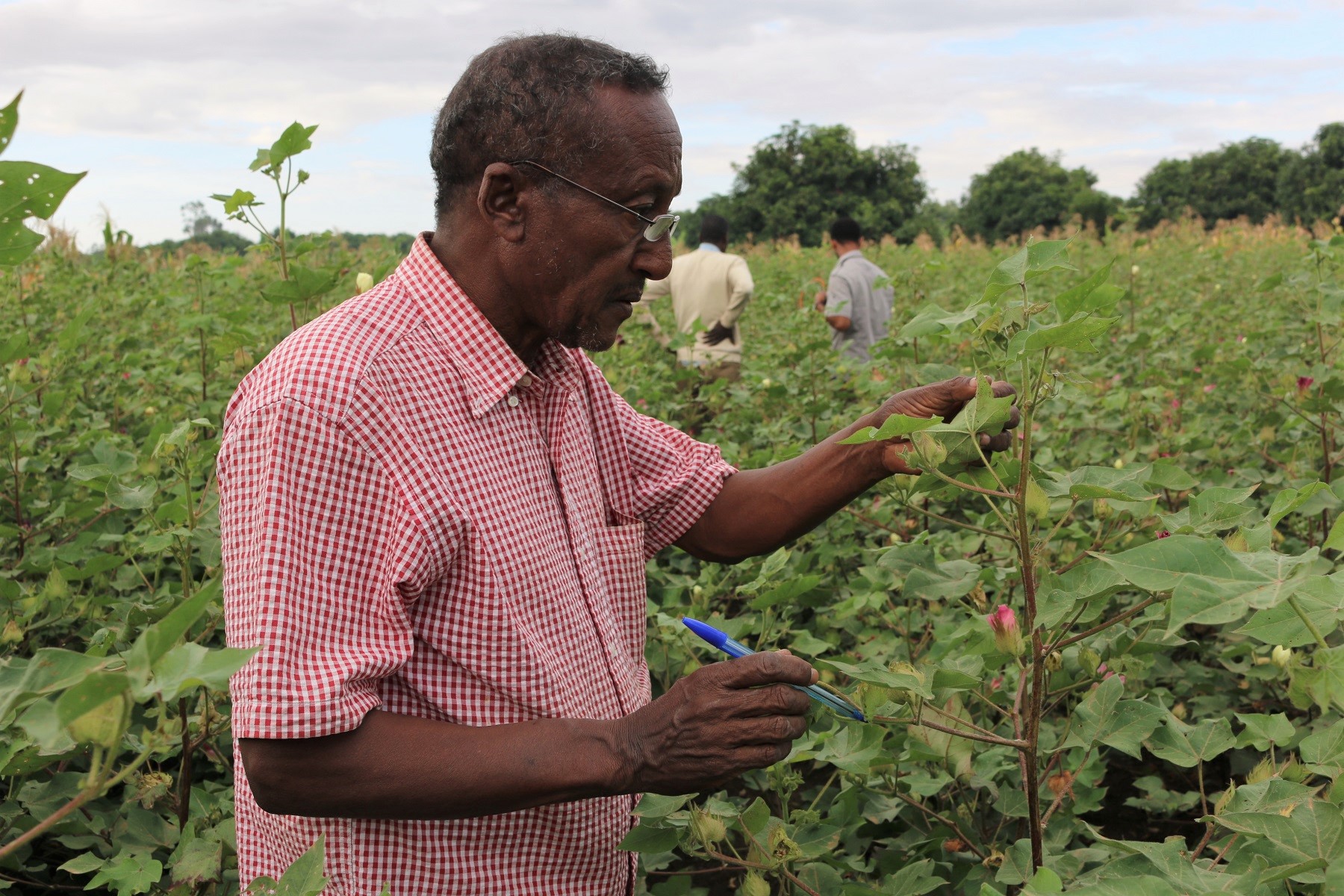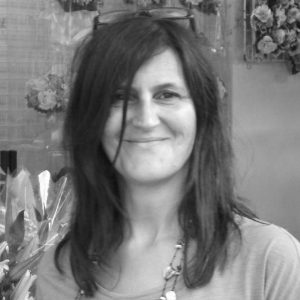 Julie Abisgold | Email
Julie has over 20 years' experience working in sustainable agriculture and integrated pest management. She studied biology at university, followed by a PhD in African locusts and has since worked in the UK, Papua New Guinea, South East Asia and many African countries. Her work focuses on agronomy and pest and disease control strategies which reduce the reliance on and risks caused by pesticides. Over the last 10 years, she has developed a successful consultancy, focusing on providing strategic, technical and operational advice and support to commercial agriculture projects and NGO's across Africa. She also advises relevant authorities on strategies to manage invasive agricultural pests and diseases. Prior to this, Julie worked for the UK's Natural Resources Institute in West Africa and South East Asia, for Papua New Guinea's Institute of Medical Research, and taught and undertook pure and applied research at the University of Oxford.
Barbara Dinham (Chair)
Barbara is a social scientist and independent pesticide consultant and was PAN UK International Projects Officer from 1991-2000 and Director from 2000-2006. As a consultant, she wrote guidelines for the UN Food and Agriculture Organisation International Pesticide Code and contributed to the University of Cape Town distance-learning Diploma on Pesticide Risk Management. Before joining PAN UK she wrote on corporate influence on agricultural development and food trade and the impacts on African farmers. She was a founder of a trade union information and education centre on transnationals and promoted justice for victims of the Bhopal gas disaster, later helping establish the Bhopal Medical Appeal.
Lasse Bruun  | Twitter @bruunlasse
Lasse is an advocacy expert and an experienced leader in climate and energy, sustainable agriculture and animal rights, with twenty years experience in leadership, development, mobilisation, communication, campaigning and movement building. Working across sectors and continents, Lasse's work includes being a Global Project Leader at Greenpeace, an adviser in the Danish Parliament, and Head of Energy Transition at Climate Action Network (CAN). He has led high-level international dialogues, campaigns and projects in Denmark, Czech Republic, UK, France, Netherlands, USA, Japan, Greenland, Brazil, South Africa, India, Lebanon, Russia, Poland, Luxembourg, Romania and Iceland, as well as the EU Parliament and Commission, FAO, UNFCCC and International Whaling Commission. In his current role as Executive Director for 50by40, Lasse leads the secretariat and oversees strategy, development, governance, advocacy and communications. As a third sector curator and intergovernmental relations specialist, he runs 50by40 and its multi-stakeholder engagement based on the principles of collective impact and systems leadership. Lasse is a postgrad in Rhetoric and Linguistics from the University of Copenhagen.
Liz Gadd
Liz is a Senior Consultant with New Philanthropy Capital, a think tank and consultancy supporting charities and funders to maximise their impact. She has over 20 years of experience working and volunteering in the third sector on a diverse range of issues in the UK and internationally. Her previous roles include strategy and impact development within the British Red Cross and organisational development via Voluntary Services Overseas. She specialises in strategy, impact, effective philanthropy and change readiness. Liz is an active champion of collaboration and shared learning between social and environmental charities and funders.
Dave Goulson | Twitter @DaveGoulson
Dave is Professor of Biology at University of Sussex, specialising in bee ecology. He has published more than 300 scientific articles on the ecology and conservation of bumblebees and other insects. He is the author of Bumblebees; Their Behaviour, Ecology and Conservation, published in 2010 by Oxford University Press, and of the Sunday Times bestseller A Sting in the Tale, a popular science book about bumble bees, published in 2013 by Jonathan Cape, and now translated into fourteen languages. This was followed by A Buzz in the Meadow in 2014, Bee Quest in 2017, and The Garden Jungle in 2019. Dave founded the Bumblebee Conservation Trust in 2006, a charity which has grown to 12,000 members. He was the Biotechnology and Biological Sciences Research Council's Social Innovator of the Year in 2010, was given the Zoological Society of London's Marsh Award for Conservation Biology in 2013, was elected a Fellow of the Royal Society of Edinburgh in 2013, and given the British Ecological Society Public Engagement Award in 2014. In 2015 he was named number 8 in BBC Wildlife Magazine's list of the top 50 most influential people in conservation.
Vicki Hird | Twitter @vickihird
Vicki is an award winning campaigner, author, expert, strategist and senior manager who has been working on environment, food and farming issues for over 25 years. As part-time Sustainable Farm Campaign Coordinator at Sustain, Vicki manages farm policy and related campaigning and provides comment and guidance on these issues. Prior to this role, she was director of Campaigns and Policy At War on Want and Senior Campaigner heading up the Land use, Food and Water Programme for Friends of the Earth, as well as Policy Director of Sustain. She has been an expert consultant for NGOs and institutions (including RSPB, WSPA, The Sustainable Development Commission, Greenpeace, The Plunkett Foundation and HEAL). Vicki has an academic background in pest management and is a Fellow of the Royal Entomological Society and the RSA. She is also on the board of the Keo Foundation and has sat on numerous government advisory groups over the years. She also runs an independent consultancy undertaking campaigning and research.
Vicky Johnson
Dr Vicky Johnson is the Director of Centre for Remote and Rural Communities, and has over 20 years of experience leading international teams as a Principal Investigator, complimented by her entrepreneurship and multi-stakeholder engagement in the international NGO sector. Vicky's skills include carrying out creative and participatory action research processes, large-scale qualitative research, linking theory to policy and practice, and gaining research impact through working in partnership with local researchers, service providers and policy makers. Research training and mentoring includes programmes of knowledge exchange across the global North and South. She is an adviser on collaborative programmes of research including: the Research Expert Forum for the Consortium for Street children, an IFAD funded research programme on rural youth opportunities and DFID funded consortia on harmful children's work in sub-Saharan Africa. She is an Honorary Associate for the Institute of Development Studies and on the Board of the childhood research stream of the European Sociological Association.
Edward Moore (Treasurer)
Ed joined PAN in February 2020 as Treasurer. He comes from a commercial background having for many years run a variety of businesses, principally in international food trading. Through his time as owner and CEO, he has gained wide experience in finance, management and administration. He has recently moved away from the commercial world and is currently studying to become a therapeutic counsellor and also volunteers as a counsellor at Phoenix Health and Wellbeing in Leeds.
Christopher Stopes
Christopher has over 30 years organic experience. Past president of the International Federation of Organic Agriculture Movements (IFOAM) EU Group, he is Director of EcoS Consultancy, established in 1997, providing research, technical and market development services for sustainable food and farming with a primary focus on organic. He is an expert in the development of sustainable and agro-ecological food and farming systems: policies, strategies, action plans and innovative techniques for production, processing and supply chain development. Previously Head of Research at the Organic Research Centre – Elm Farm. He has degrees in biological sciences and agriculture. He is the Global Organic Textile Standard (GOTS) representative for the UK and EU, Co-chair of the English Organic Forum, Policy Advisor to Organic Farmers & Growers and Council Member of Sustain – the alliance for better food and farming.
Anthony Youdeowei
Anthony is an independent IPM consultant. He was Professor of Agricultural Entomology at the Faculty of Agriculture and Forestry, University of Ibadan Nigeria from 1973 to 1990. There, he taught pest management and conducted research into agricultural production practices involving sensible use of pesticides. From 1990 to 1997, Anthony served as Director of Training and Communications at the West Africa Rice Development Association, WARDA, an international agricultural research centre of the CGIAR based in Bouake Cote d'Ivoire. He left WARDA to join the Food and Agriculture Organisation of the United Nations FAO/RAFA in Accra Ghana as a Consultant Integrated Pest Management Specialist to coordinate the regional program on IPM/Farmer Field Schools. In 2009, he was appointed Visiting Professor, Capacity Strengthening in Agricultural Research for Development to the University of Greenwich United Kingdom. Anthony has also served as member of the Governing Board of ICIPE, the International Centre of Insect Physiology and Ecology Nairobi, Kenya.
Our office is currently closed, but we continue to work at full capacity from home.
Please get in touch by email and we will respond as soon as we can.
Alternatively, leave a telephone message and we will ring you back.
The Brighthelm Centre
North Road
Brighton
BN1 1YD
01273 964230
PAN UK is part of a network of over 600 participating non-governmental organizations, institutions and individuals in over 90 countries working to replace the use of hazardous pesticides with ecologically sound and socially just alternatives.
PAN was founded in 1982 and has five independent, collaborating Regional Centres that implement its projects and campaigns:
PAN North America,
PAN Latin America,
PAN Africa,
PAN Asia Pacific
and PAN Europe.
PAN UK is an active member of PAN Europe.