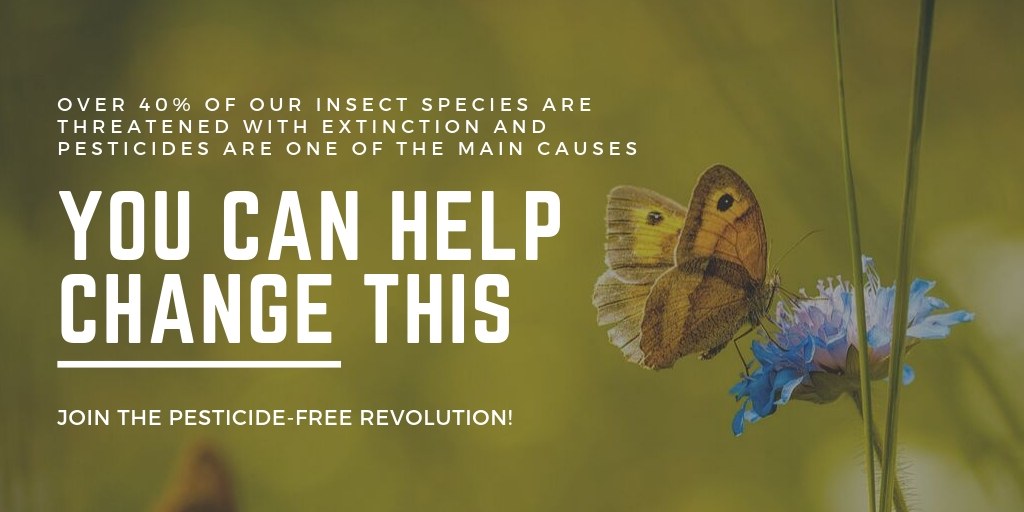 HUNDREDS OF PEOPLE HAVE SIGNED UP TO THE PESTICIDE-FREE REVOLUTION – JOIN US!
By signing up you'll be the first to receive our free guides and resources on how to reduce your own exposure to pesticides, learn more about the impacts of pesticides, and how together we can promote safe and sustainable alternatives to pesticides in agriculture, urban areas, homes and gardens.
We'll also occasionally send you updates on our campaigns; important news; ways in which you can support us by taking direct action or by supporting our work with a donation; opportunities to work with us; and upcoming events.
NOTE: If you're interested in becoming an active campaigner to stop pesticides being used in the town or city where you live then please also tick the 'Sign me up to be a campaigner' box at the bottom of this form. We'll then also send you useful resources, updates on other active campaigns and general support to get you going. 
We will not sell or pass your data on to any other companies. Read our full Privacy Policy for further details.
You can unsubscribe at any time by clicking on the link in the footer of any email you receive from us, or by contacting us at admin@pan-uk.org