Farmer Field Schools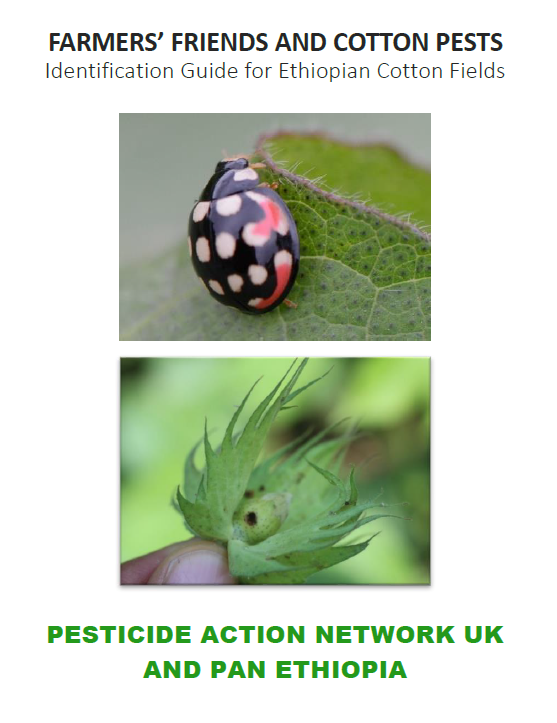 To increase production efficiently and sustainably, farmers need to understand how agricultural inputs, such as seeds, fertilisers and pesticides can either complement, or disrupt, the ecological processes on which farming relies. These include processes such as pollination and the natural pest control services provided by predatory and parasitic insects.
Supporting agroecological learning through Farmer Field Schools
The Farmer Field School (FFS) approach was developed by The Food and Agriculture Organisation (FAO) to provide this kind of knowledge, using participatory, hands-on methods best suited to adult learning in groups. This enables farmers, often with little formal education, to compare and assess different farming practices in their own fields.
The Farmer Field School Programme is built on three main objectives:
building farmers' skills in sustainable farming techniques;
enabling farmers to improve their food security and livelihoods; and
raising awareness of the economic costs of harmful side-effects of pesticides and positive alternatives for pest management.
The FFS approach works because it is not top-down or prescriptive. It is s a learning process open to examination, discussion and adaptation by all those involved. This flexible process helps to fine-tune activities and practices to the local agronomic, economic and social context. Pest and crop management techniques are drawn from formal research, traditional farmer knowledge and experiences from other programmes.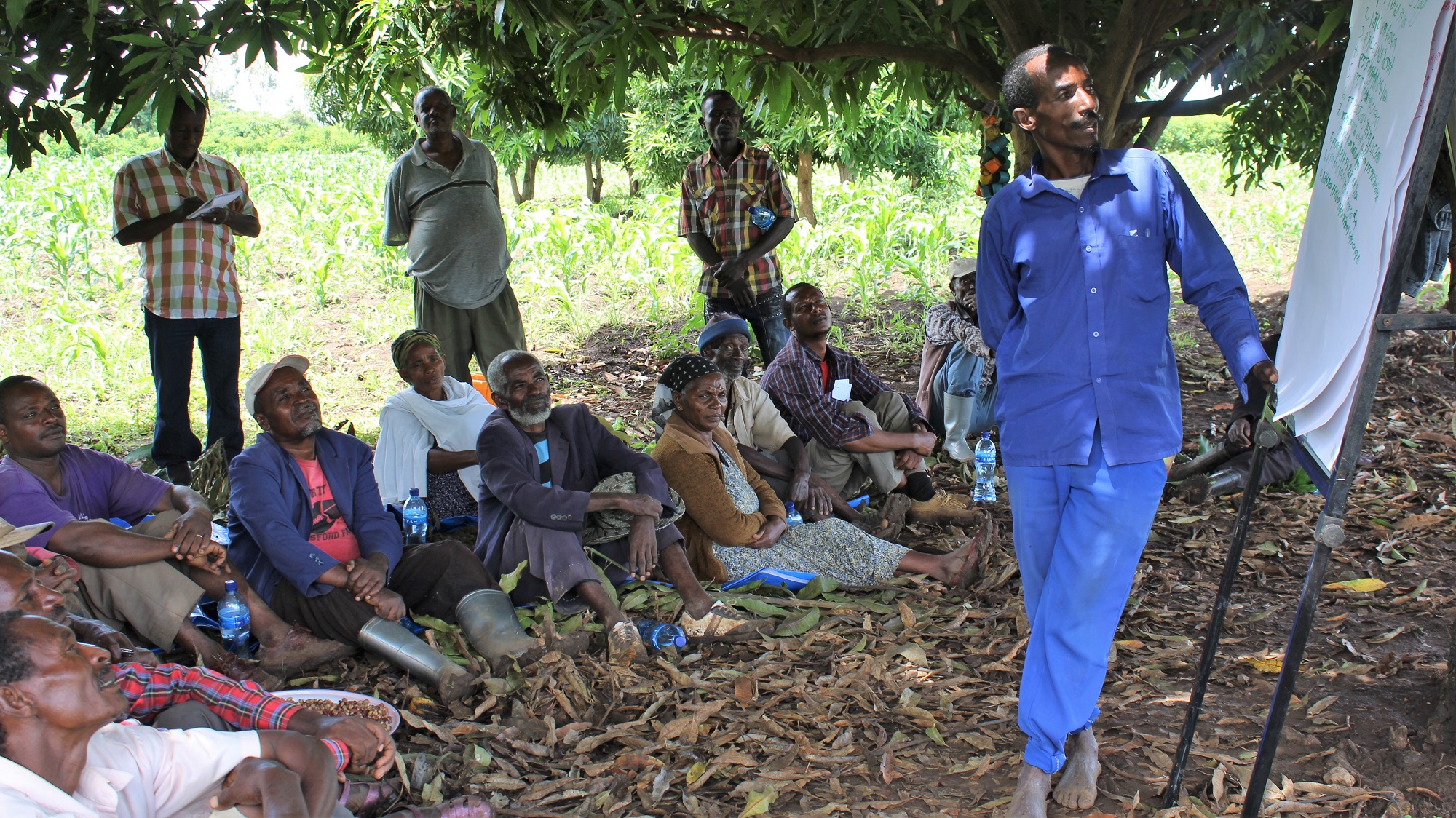 For pest management, the FFS groups learn the value of natural enemies in keeping pests in check and experiment with botanical insecticides, made from extracts of locally available plants, such as neem tree seed and chilli, and commercially available biopesticides.
Crop husbandry practices include better nursery seedbeds, improved transplanting methods for seedlings, and making and using compost. In cotton, the conventional production approach had mainly been to recommend calendar-based spraying of synthetic insecticides, or sometimes a more targeted regime per crop growth stage or using thresholds based on pest levels. Through the FFS, farmers learn how to look for pests and assess pest incidence and damage levels in their own fields in order to judge if and when control actions should be taken.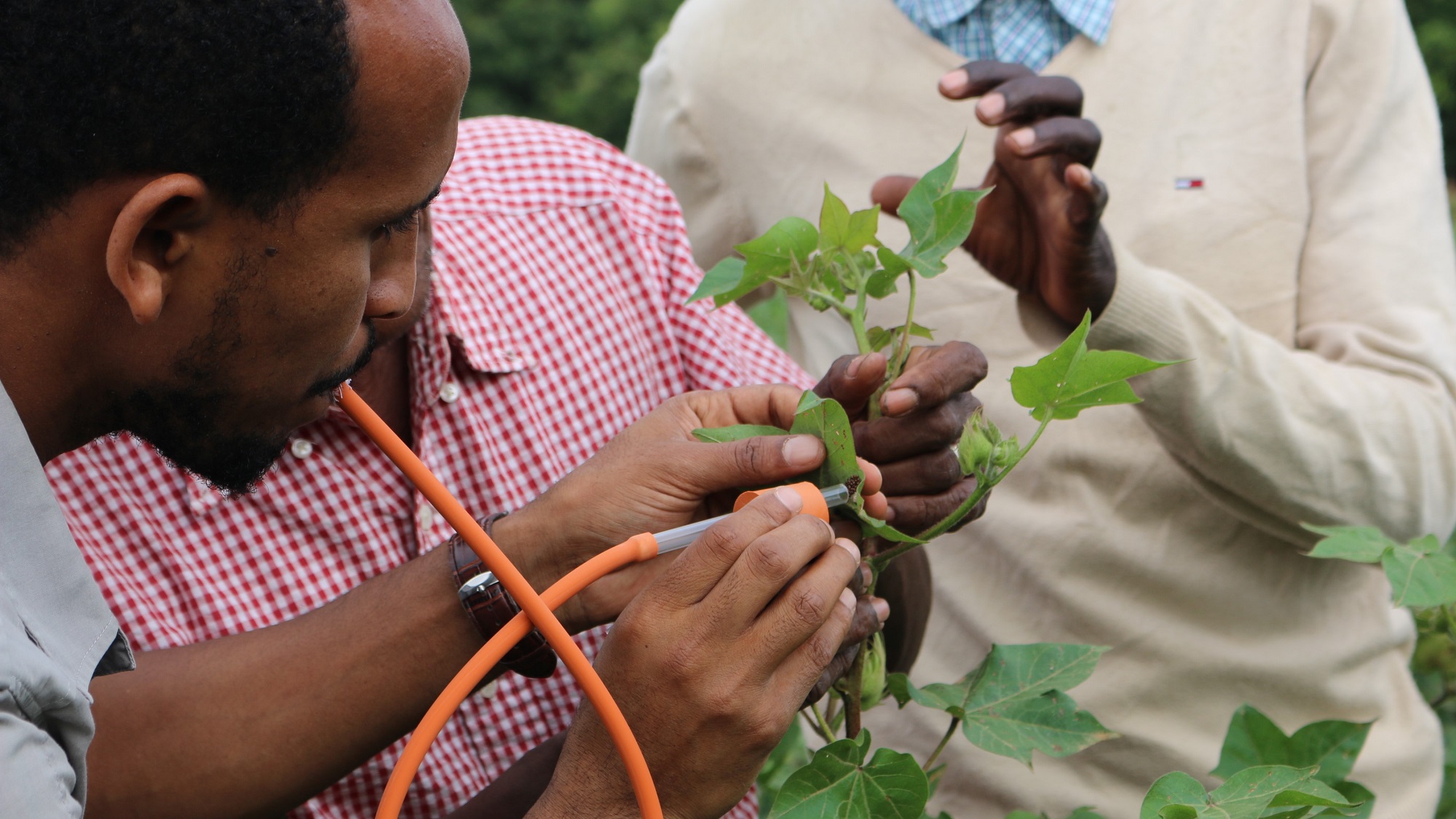 Stronger farmer co-operative organisations and community action
Developing social networks which then generate collective action is at the heart of the FFS approach. The training strengthens cohesion within existing groups and is a safe learning environment to develop practical and communication skills and confidence. Many FFS facilitators are farmers themselves, usually from a co-op or farmer association. Communities decide which farmers to train as facilitators, with the expectation that they will return with useful skills to benefit all – a strong motivating factor. The positive gender approach gives women opportunities to interact with producer groups, gain confidence in interacting in mixed groups and ensure women's voices are heard in discussions and planning. The programme also supports farmer organisations to join together to market their produce more effectively.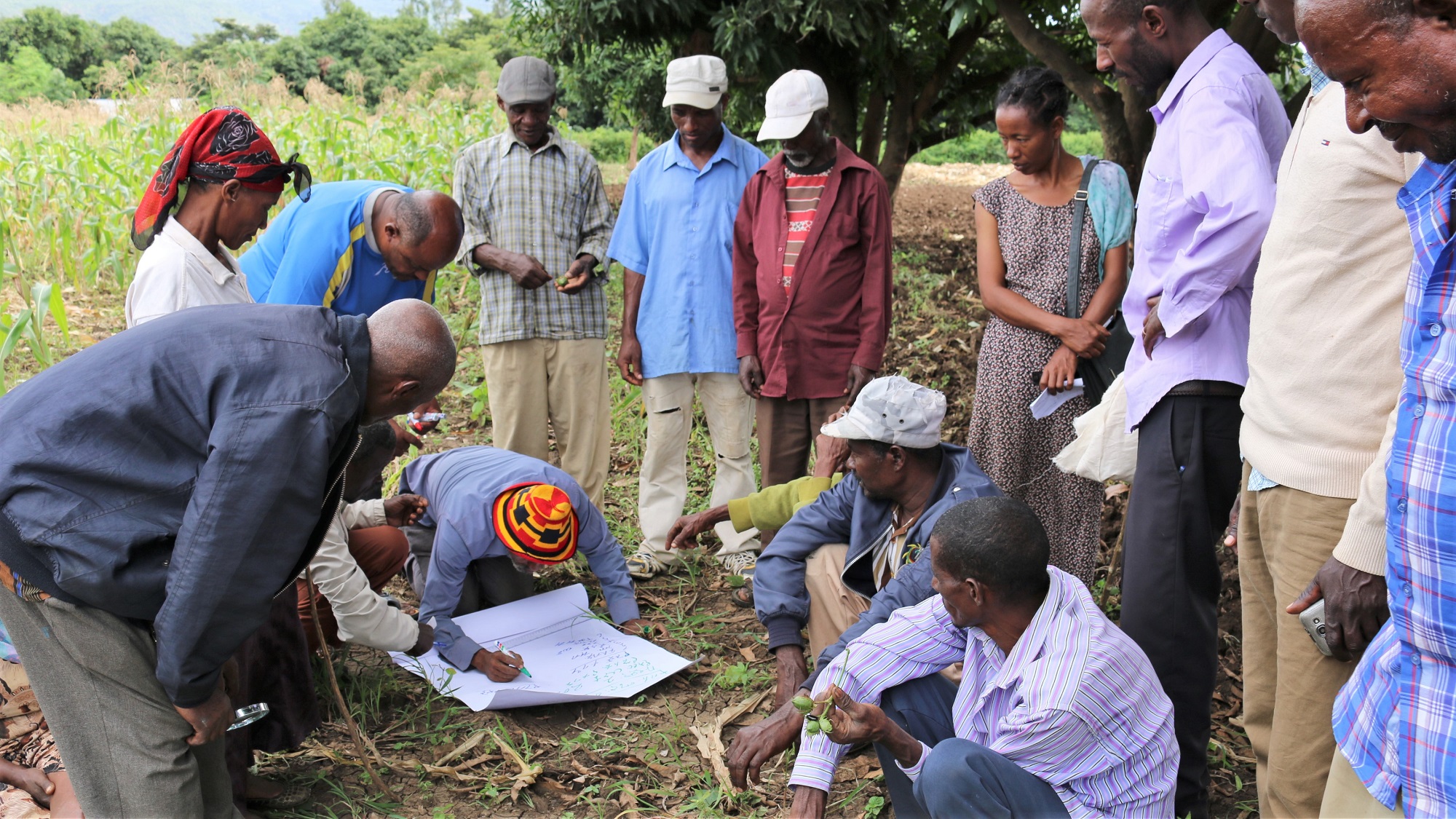 Farmer Field School principles
While FFS is a flexible approach, 7 basic principles should be respected:
Farmer-centred: In FFS, farmers conduct their own field studies. Training content is in response to farmers' identified problems and farmers decide on the topics for which they need assistance from technical experts.
Group discovery learning: All learning is done in the field in small groups comparing different options. This 'learning by doing' allows farmers to come to their own conclusions and gain confidence in their decision making.
A learning, rather than a technology/message, focus: FFS encourages farmer experimentation, rather than promoting specific technologies. Farmers generate their own learning materials from field observations and experiment on their own farms to build their knowledge further.
Competent facilitators: The role of the facilitator is to create a suitable environment for learning, by asking questions and provide backstopping support. A good facilitator needs not only technical knowledge, but more importantly a certain attitude.
Empowerment of farmers: Through collecting then analysing data from the crop agro-ecosystem, basing crop management decisions on their analysis and reaching group consensus, farmers develop a greater confidence in their abilities. By training farmers in groups, FFS improves farmers' communication, conflict and problem solving abilities, leadership and discussion skills.
Systems approach: FFS considers the farm and the whole agroecosystem in the learning process.
Self-help: FFS is a participatory, community based approach and depends on full involvement of individual farmers and communities. Key to its sustainability is a sense of ownership and farmers are expected to take over the financing of FFS in the medium term.