SAICM – For a toxic-free future worldwide
The ongoing global use of industrial chemicals and agrochemicals is increasingly harming people and their environment. According to the World Health Organisation (WHO), nearly 1.6 million people die worldwide each year because of exposure to hazardous chemicals. In order to reduce the significant impacts on the environment and human health associated with the production, use and disposal of chemicals, a voluntary global multi-stakeholder process called SAICM (Strategic Approach to International Chemicals Management) was launched in 2006 under the umbrella of the UN Environment Programme (UNEP).
PAN International is particularly committed to the global phase-out of highly hazardous pesticides (HHPs). PAN UK works together with PAN Germany, PAN Asia Pacific and other like-minded organisations around the world to focus attention on HHPs in this multi-stakeholder process.
SAICM and Highly hazardous pesticides (HHPs)
Due to their particular hazardousness and global significance, highly hazardous pesticides (HHPs) are a priority topic under SAICM. Year after year, an estimated 385 million children, women and men suffer acute pesticide poisoning; many more suffer chronic effects which may be life-long and multi-generational. HHPs also have a devastating impact on biodiversity and contaminate important environmental resources. From its very beginning, SAICM has recognised the importance of this issue. In 2006 the founding document, or 'Dubai Declaration' articulated the need to promote 'alternatives to reduce and phase out highly toxic pesticides'.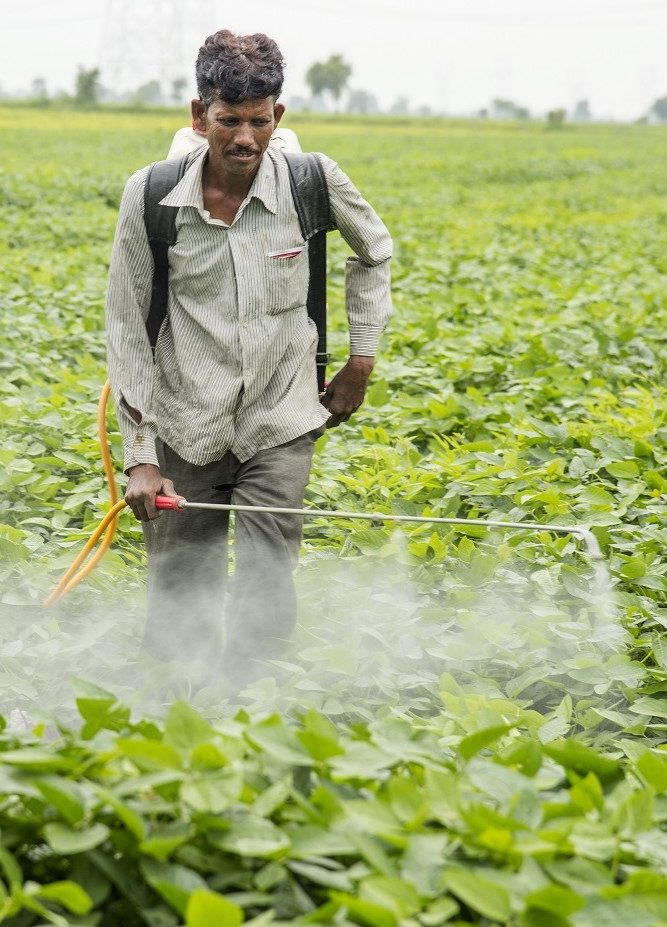 Working together for improvement – Civil society engagement
So far, SAICM has not been able to achieve its goals. The mandate of SAICM ended in 2020 and the process of reorienting a future SAICM is in full swing. This offers an opportunity to help create an ambitious international framework to prevent and eliminate adverse impacts of chemicals on the health of people and the environment.
In the context of the global pandemic the next steps are uncertain. The planned fifth UN Conference on International Chemicals Management (ICCM5) in Bonn in July 2021 has been postponed. This event, when it happens, will decide the future shape of the SAICM framework. Civil society must be ready to play an active role. Together with partner organisations from around the world, the PAN network is advocating for greater transparency in the entire life cycle of chemicals and pesticides – from production to disposal – for a goal of phasing out HHPS from agriculture by 2030, for greater priority to be given to non-chemical alternatives and for there to be a mechanism to make sure action is taken.
Online resources
PAN UK is working with PAN Asia Pacific and PAN Germany as part of a network of experts who are developing information resources concerning the management of hazardous chemicals. PAN's focus is Highly Hazardous Pesticides (HHPs). The resources support Civil Society Organisations, national and regional decision makers to engage in decision-making processes at SAICM that will influence the management of hazardous chemicals globally to mitigate the significant adverse effects of chemical and wastes on the environment and human health.
PAN UK would like to express thanks to groundWork South Africa (gW), Center for Environmental Justice and Development (CEJAD), Kenya, Centre Africain pour la Santé Environnementale (CASE), in Ivory Coast, and the Ethio Wetland and Natural Resources Association (EWNRA), Ethiopia for coordinating the project.