The spring is fast approaching and bees are starting to come out of hibernation, we saw our first this week, and they will be desperate for food. Dandelions are a great source of food for them and they are hugely abundant everywhere, in towns and cities, the countryside, parks, verges, roundabouts and gardens. They supply great pollen and nectar for emerging bees and can help ensure that bee colonies thrive into the year.
PAN UK is urging everybody to learn to love their dandelions and to leave them for the bees this spring.
We are asking that councils do not mow or spray roadside verges, roundabouts or other areas where dandelions are growing until after the spring;
Asking gardeners to leave the dandelions in their gardens, or at least a small patch of them for the bees to feed on;
Asking that the public not pick dandelions but leave them for the bees instead.
We have produced a card that you can send to your local council. (PAN-UK is a small charity and not in a position to fund large printing costs). You can email the card as a PDF to your community – who, in turn, can print off their individual copy – or you can print the cards yourself. (Example of print costs: typically £75 per 1000 cards … £125 for 2000 … £262 for 5000, etc).
We ask, therefore, that any interested firm, group or organisation have this card printed locally (to save transport or postage costs) for distribution to customers, clients or the public – and to please put it on their website.
(Front of postcard / Back of postcard)
Quick action could make a difference. Thank you so much for helping us raise awareness of this vital issue.
You can also support us by buying and wearing one of our fabulous new Bees Need Dandelions t-shirts, hoodies, tea towels or bags.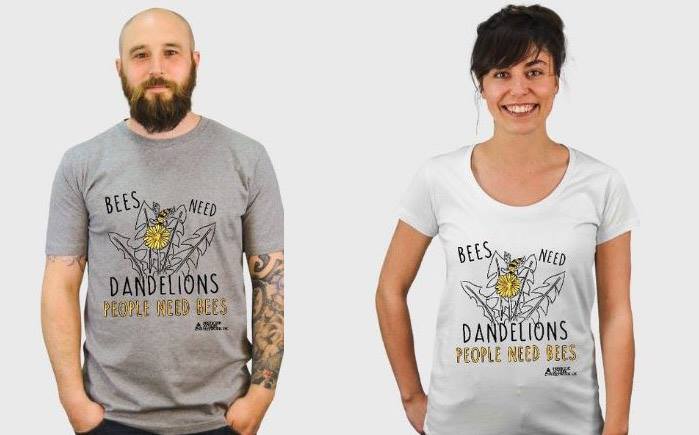 Thank you for helping the bees.