by Steve Peters, Garden Manager, The Level Park, Brighton
The Level Park is situated in the centre of Brighton and is completely pesticide-free.
The park's complete restoration using Heritage Lottery, Big Lottery Fund and other funding sources in 2013 provided the catalyst to create and develop this important community and destination park as an environmental and conservation centre of excellence. The project aspiration – conservation of the park's natural (plus built and social) heritage – was put into practice from the start, aiming to provide pollinators and other wildlife with a home in the city.
Every part of the park is its own miniature, unique ecosystem with its own combination of plants, trees, shrubs, soil conditions, insects, microorganisms and microclimate. To circumvent funding, manpower and other resource limitations these habitats have been introduced in a phased approach over the years.
A herb rock garden was created to provide habitat for insects due to its diverse planting, such as basil, chives, tarragon, thyme, mint, rosemary, oregano, marjoram, coriander and sage. The rocks also provide a place for insects to hide and for lichens to grow. An extra bonus is that it also gives culinary delight to the onsite café.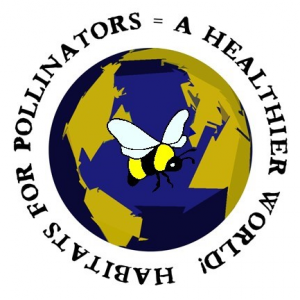 A 'bee bed' was established in the north west corner of the park, as part of ongoing collaboration with the Brighton & Lewes Downs Biosphere programme to improve urban green spaces. This also demonstrates the attractive garden plants that people can grow at home to benefit a variety of pollinators, an initiative with the University of Sussex's Laboratory of Apiculture and Social Insects (LASI).
In 2016, we created a butterfly bed. The plants that we have selected are Echinops (Globe thistle), Verbena bonariensis, Verbena hastata, Nepeta (Cat mint), Mullein, Centaurea montana, Hemp agrimony, Buddleja, as well as some clumps of stinging nettle.
In 2017/18, we planted two beds near the café with drought tolerant plants to demonstrate to the public the changing effects of our climate, and that we need to make better plant choices for the future. The success of the new planting in these areas helped increase food for pollinators by 20%, due to fact that, some plants have a longer flowering period than others.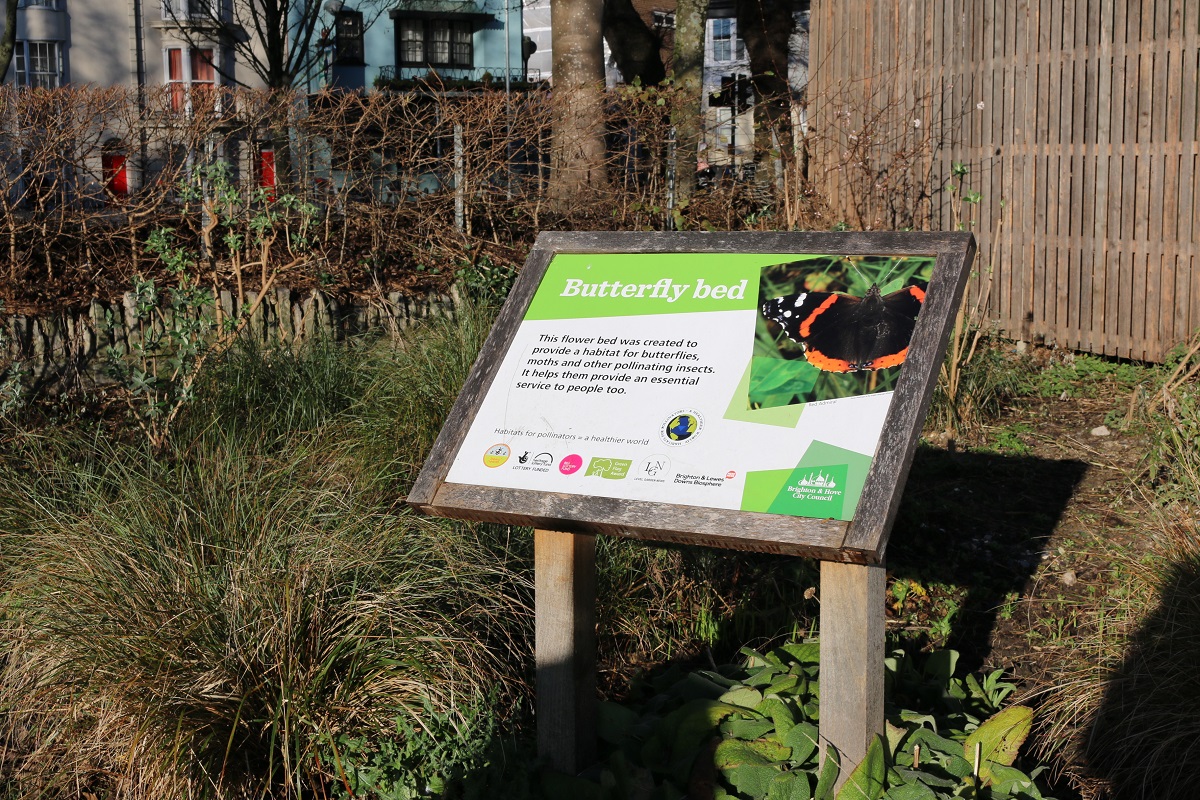 HOW DO WE MANAGE WITHOUT PESTICIDES?
By planting flower beds to capacity, there are less areas for weeds to grow. Also, good soil management results in healthier plants that are more resilient to pests and diseases. No peat-based materials are used (organic material only) such as autumn leaves, grass trimmings, spent coffee grounds; wood ash, and tea leaves. Over 95% of our green waste is recycled on site. This in turn provides a home for a number of environmental heroes, including microbes, earthworms, woodlice and fungi.
Designated areas, such as the perimeter of the park, have been left to grow. These habitats also increase the biodiversity of the park. Good plant diversity, such as a wide range of perennials, shrubs and wild flowers, create a healthier ecosystem for pollinating insects, as well as other beneficial insects. Some species of plants, such as stinging nettles, chicory and Achilleas, have beneficial effects on neighbouring plants. Commonly known as Dynamic Accumulators, or 'mining plants', they can mine sodium, sulphur, nitrogen, calcium, potassium, iron and copper which improve the neighbouring plants defences against pests and disease.
We have our own seed bank and propagate 50-60% of our own plants. By using propagated plants and seed from on site, we are better guaranteed that the plants will of good stock and free from any pesticide contamination. We also use Neem oil for controlling pests and diseases, such as greenfly or blackspot. We have a number of local citizens that volunteer their time each week to helping with some of the more physical aspects of keeping the park running smoothly.
The Level Park has won a number of awards for its environmental standards. It is also a Green Flag park.
Find out more and get involved in our campaign to make Brighton & Hove pesticide-free.