by Emma Pavans de Ceccatty, Campaigns Assistant, PAN UK
This last year has been incredibly challenging for everyone. It's been especially tough to engage people on issues like the dangers of pesticides. Yet, like resilient dandelions growing through the concrete, Pesticide-Free Town campaigners have shown their creativity and determination in moving their campaigns forward and protecting residents from pesticides where they live, work and play.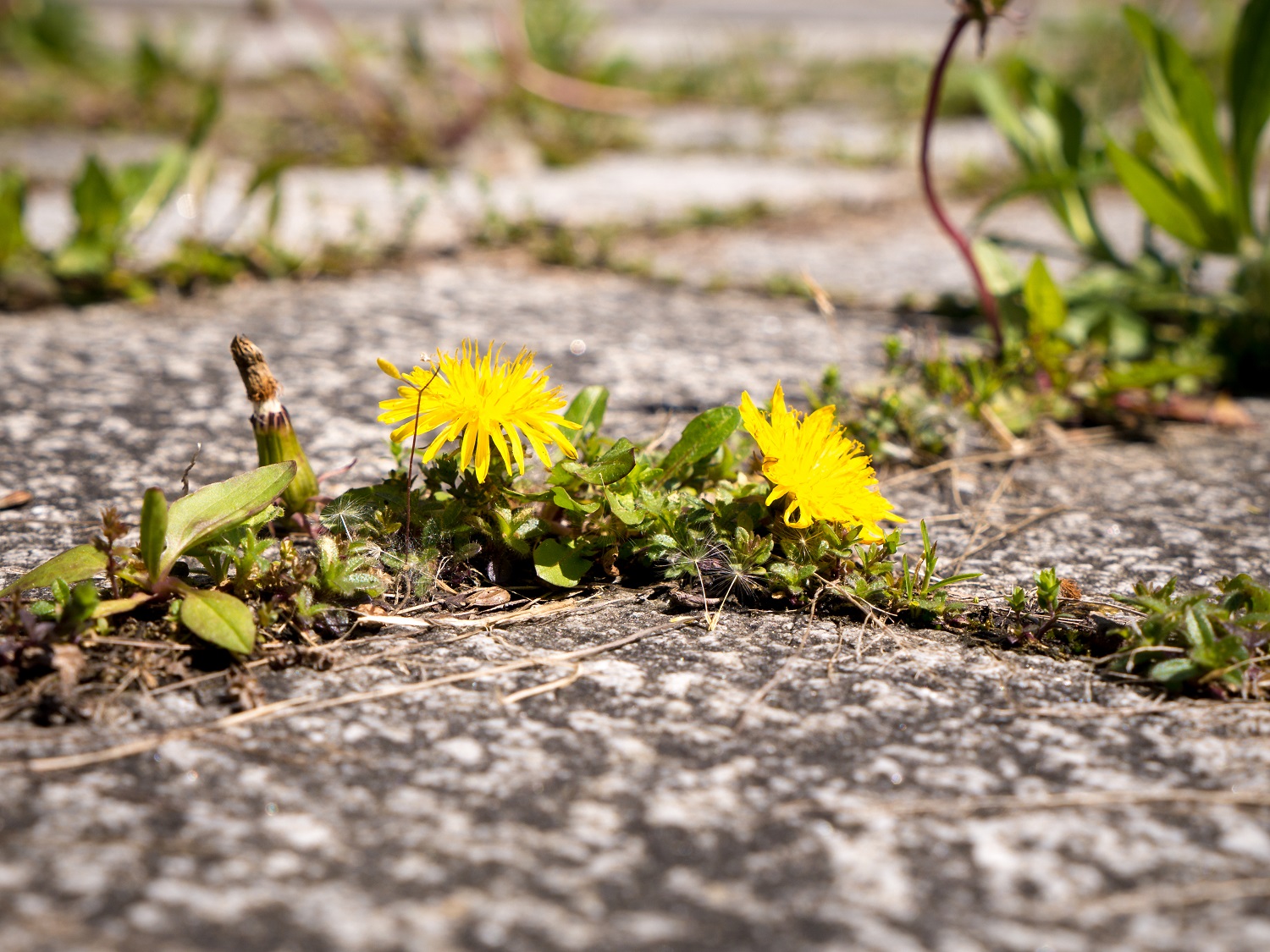 Local residents have been chalking plant names on pavements, children have drawn bee posters for their windows and residents have rallied together to opt their streets out of spraying. If there can be anything positive to come out of a lockdown during a pandemic, it could be the burgeoning collective appreciation for our urban flora and fauna.
New campaign resources
Here, at PAN UK, we encouraged campaigners to take some time to reflect and be inspired by each other's campaigning strategies through our new Campaigner Voices showcase. We created some new resources, including a list of lockdown actions, and a social media guide to help increase a campaign's online presence. We've also started having virtual Campaigner Catch-up sessions, giving us a great opportunity to actually meet, encourage and share ideas with Pesticide-Free Town campaigners across the country.
The tide is turning
The public's growing awareness around pesticides, coupled with continued campaigner efforts to engage with councils has resulted in some remarkable wins. The London boroughs of Lambeth and Hackney, Balerno in Edinburgh, Faversham, Hexham, Wirral and Waverley councils have all committed to phasing out pesticides.
We are proud to say that the Pesticide-Free Towns campaign remains a strong and growing movement. Over 30 councils have committed to going pesticide-free and a further 30 have restrictions and trials in place. With 74 active local campaigns and an astounding 389 campaigners, the call for change in urban pesticide use is truly shaping the landscape across the UK.
Opportunities in 2021
In 2021, we have an opportunity to shape national policy. The new National Action Plan for Pesticides was released in late 2020. As it stands, the draft Plan fails to put in place the measures we need to event reduce the use of pesticides in our towns and cities, let alone end it altogether. We will be pushing for this to be changed and will be calling on our PFT campaigners and all concerned residents to support us in our demands that the government phase-out the use of urban pesticides.
Viable, chemical-free weeding alternatives exist and many cities around the world are now pesticide-free. The growing number of concerned citizens make the case clear that pesticides are not welcome in our towns and cities if we care about the health of our children and the wellbeing of our natural environment.
We hope that come spring more of our roadside verges, parks and pavements will host a myriad of wild plants to admire, and that more councils across the UK will have committed to pesticide-reduction targets.
If you would like to start, or join, a Pesticide-Free Towns campaign where you live, or if you're a councillor and would like to look into phasing out pesticides get in touch with Emma for support and advice. There are also plenty of resources online here.