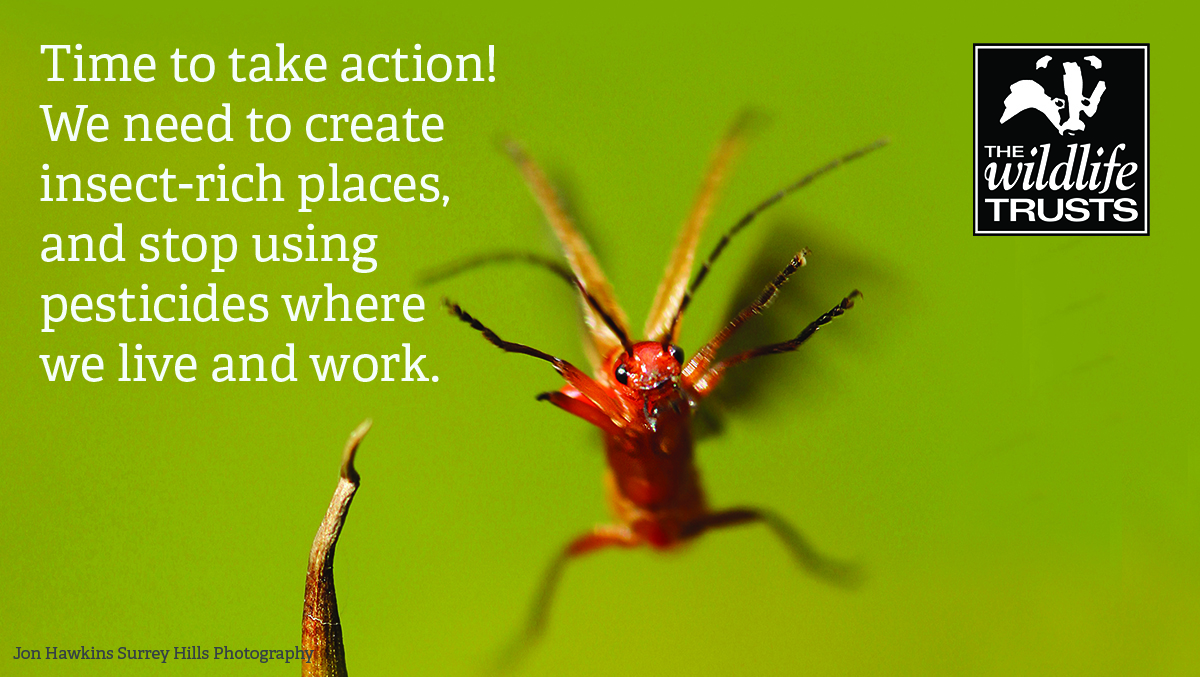 We're proud to support The Wildlife Trusts, and PAN UK trustee, Professor Dave Goulson, on the launch today of a new report Reversing the Decline in Insects.
The report comes at a critical time for insects. There is ongoing evidence for insect declines and the future of insects – and all life that depends on them – hangs in the balance as trade deals threaten to increase the use of insect-harming pesticides. Furthermore, the Agriculture Bill is progressing through Parliament presenting a unique opportunity to ensure farmers pursue insect-friendly farming methods.
Today's publication follows the 'Insect declines and why they matter' report, launched last year, which examined mounting evidence that insect populations are close to collapse and concluded that "the consequences are clear; if insect declines are not halted, terrestrial and freshwater ecosystems will collapse, with profound consequences for human wellbeing."
We're pleased to have the The Wildlife Trust join us in calling on the Government to reverse the decline of insects by:
Setting an ambitious pesticide reduction target, as good as, if not better than, the EU's target to reduce by 50% the overall use of – and risk from – chemical pesticides by 2030
No weakening of UK pesticide standards through future trade deals, including the UK's current hazard-based approach to pesticide authorisations
The declines in insect populations have had severe impacts on insect-eating birds, bats, and fish, and there is a cost to society due to lost revenue and broken ecosystems. Evidence shows that we have lost 50% or more of our insects since 1970, while 41% of the Earth's remaining five million insect species are now 'threatened with extinction'. To take just two examples in the UK: the geographic ranges of many bumblebee species have more than halved between 1960 and 2012, and numbers of butterflies fell by 46% between 1976 and 2017.
What can I do?
The new report shows how people, in every part of society, wherever they live, can take action to bring back insects. Everyone, everywhere, is being asked to become an insect champion. The report cites examples of farmers, communities, councils and charities that are boosting insect populations and proving that it can be done.
Our very own Pesticide-Free Towns Campaign has been featured, showcasing the amazing work campaigners are doing across the country to encourage councils to cut their use of pesticides on our pavements, verges, parks, playgrounds, and other urban spaces. Find out more, or sign up to get campaigning where you live here.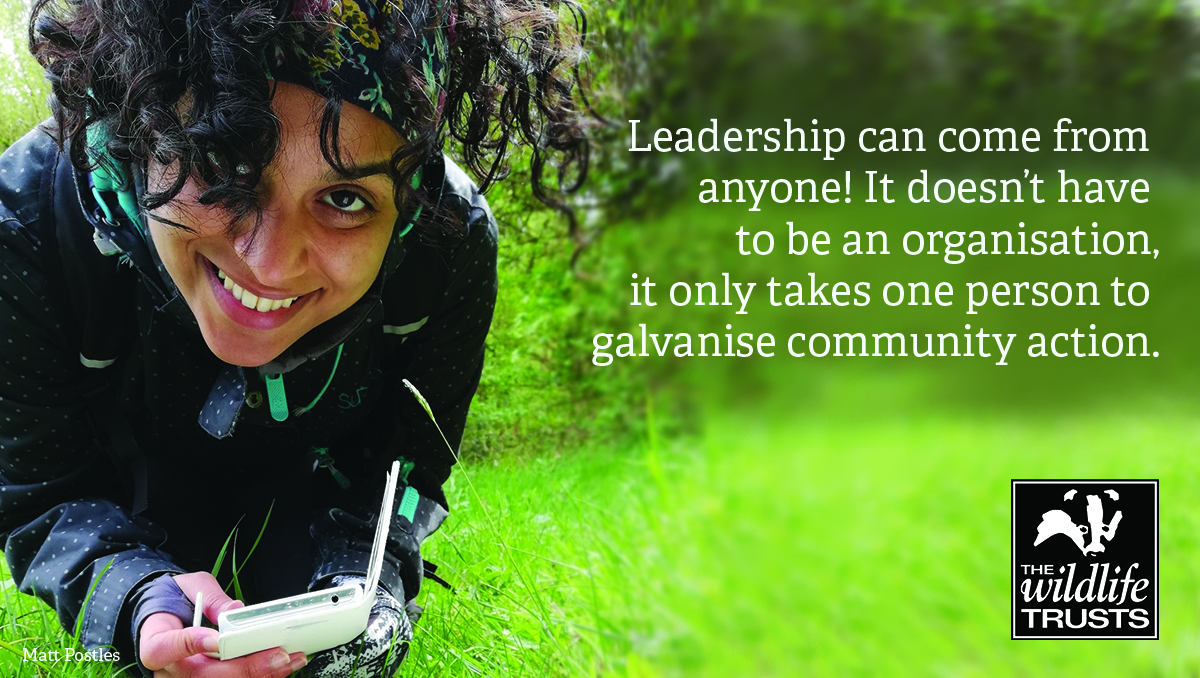 As well as supporting our campaigns to get policy makers to make decisions that strengthen standards and put regulations in place that protect our wildlife and put nature before profit, our own actions have the power to alter the fortunes of our insects for better or worse.  Let's take action in our daily lives to create insect-rich places and stop the use of pesticides where we live and work! As consumers, we can support those farmers, food producers and businesses who are trying to make a difference, and we need to inspire future generations to care too.
Download this Community Guide for Taking Action for Insects for some great tips and ideas on taking action where you live.
#ActionforInsects
Read more about the new Wildlife Trusts report here:
https://www.wildlifetrusts.org/news/new-report-calls-ambitious-pesticide-reduction-target
Read more about our work to reduce pesticide use in the UK here:
https://www.pan-uk.org/uk-policy