by Susan Haffmans, PAN Germany
At first glance it might not look like much: PAN International issued two new documents today. Instead of fancy layouts and colourful pictures the documents offer lists, facts and numbers. But those numbers are quite something. They provide transparency and guidance to drive political action among all stakeholders involved in pesticides management, from politicians and policy makers, to farmer organisations, environmental groups, food traders and bee keepers.
The first, is the updated PAN list of Highly Hazardous Pesticides (HHPs). It's the only global list that helps identify HHPs, facilitating prioritisation of pesticide replacement with non-chemical alternatives. The second, is the updated PAN International Consolidated List of Banned Pesticides. It gives a unique overview of all pesticides that are banned by countries around the world. Both documents show an alarming number of highly hazardous pesticides still in use and they demonstrate the very uneven regulation of hazardous pesticides around the globe. However, the documents also give hope as they illustrate that many countries are already phasing out a wide range of HHPs for the benefit of people's health, biodiversity and the environment.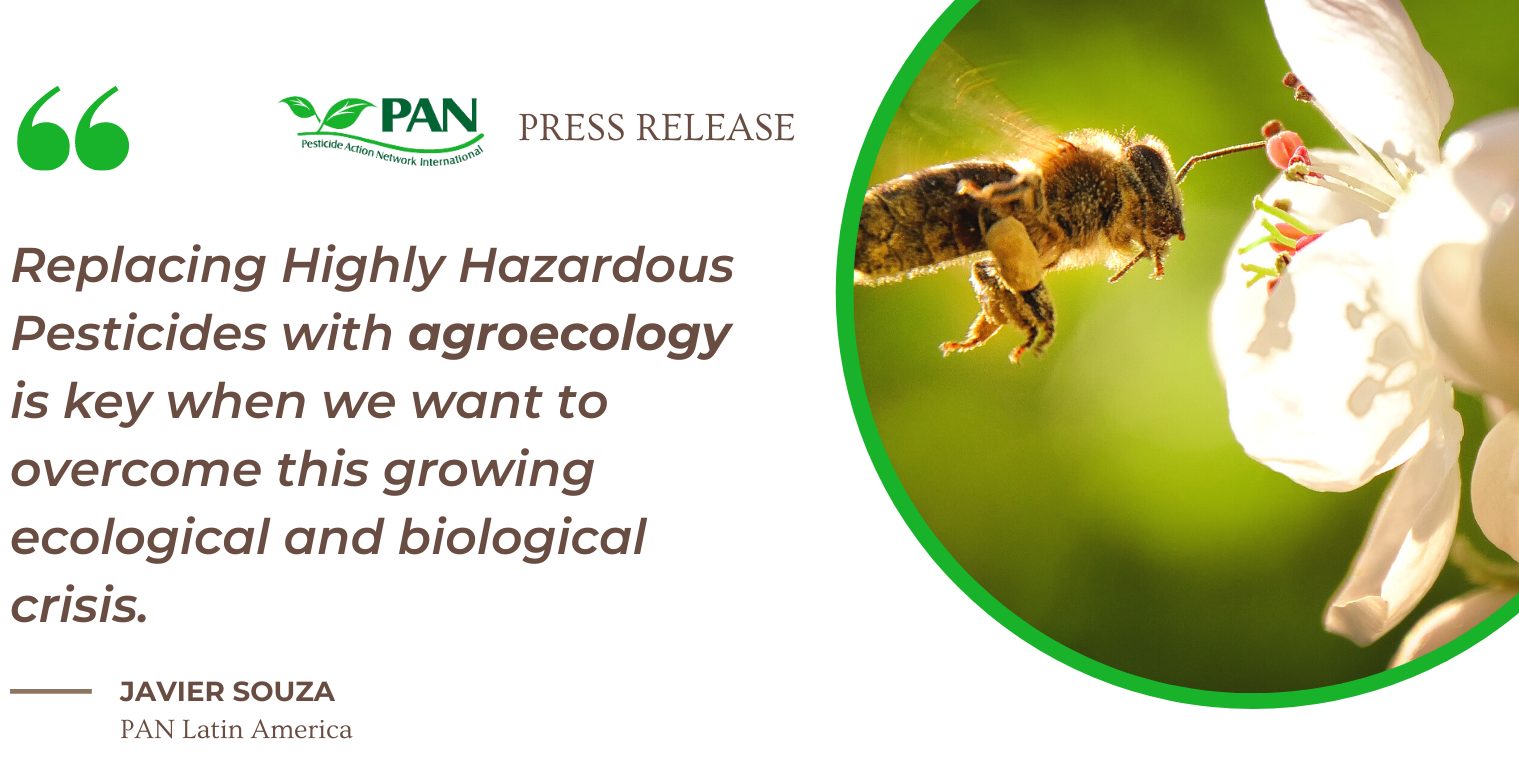 The updated lists contribute to more transparency and knowledge about highly hazardous pesticides (HHPs). This is particularly valuable in light of the latest pesticide poisoning figures which show that, worldwide, 385 million people are poisoned by pesticides every year, concerns about the chemical industry's influence on policy makers and the human rights-damaging practice of wealthy states like UK and Germany exporting hazardous pesticides banned in their own country to other countries.
It has long been recognised by international institutions such as UNEP, FAO and SAICM that global action is needed to better protect people and the environment from HHPs. But civil society, rural communities, pesticide victims and others have waited in vain for action so far. With the release of the two lists, PAN International gives policy makers a valuable tool to help them take action and underscores the urgent need to rapidly phase out the use of highly hazardous pesticides (HHPs).
The new PAN HHP List identifies 385 pesticides that are especially hazardous for health or environmental reasons because they are highly toxic, cause long term chronical illness like cancer, impair reproduction, or are a threat to biodiversity because they are highly hazardous to bees, for example.