PAN UK chatted with journalist Carey Gillam, author of the new book The Monsanto Papers: Deadly Secrets, Corporate Corruption, and One Man's Search for Justice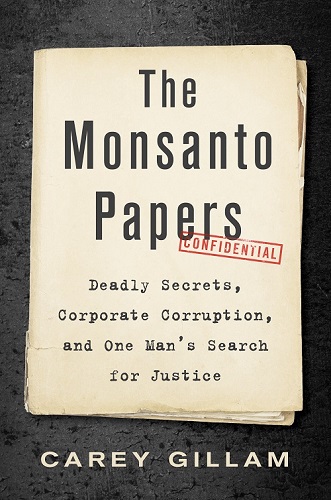 PAN UK: Your new book is described by one reviewer as "a powerful story, well told, and a remarkable work of investigative journalism….  a compelling book from beginning to end, about one of the most important legal battles of our time."  Can you give us a short summary of what it's about?
Gillam: The Monsanto Papers takes readers into the personal and painful struggle of Lee Johnson—an average middle-aged husband and father—as he sees his life unravel due to his terminal cancer diagnosis and tries to prepare his wife and two children for his death. The book also explores the fascinating—and controversial—tactics of the mass tort attorneys who decide to help Lee, and thousands of others like him, take Monsanto to court.
PAN UK:  Why was Lee Johnson's trial against Monsanto such a landmark case?
Gillam: Lee became the first person in the world to go to trial against Monsanto and to prove that the company's 40-year-old, wildly popular weed killer causes a type of cancer called non-Hodgkin lymphoma. Though many scientists for years had pointed to evidence tying Monsanto's herbicide to cancer, the company had always been successful in convincing regulators and customers that such evidence was invalid. Few onlookers thought Lee and his lawyers could actually win at trial against Monsanto. But people around the world wanted to see the evidence, and the case ended up being covered by media from around the world.
PAN UK: Who is this book written for?
Gillam: This book is written for all those who need and want to know more about the secrets kept by companies peddling dangerous products. It's also written for those who suffer from cancers and other diseases caused by products and substances we've been told are safe, but which we belatedly learn are not safe at all.
PAN UK: The book has a lot of rather surprising twists and dramatic moments. In one chapter the book describes Lee's lawyers leaking internal Monsanto documents to a journalist, and that journalist was you. Monsanto was furious. Did you have any concerns about that?
Gillam:  I had no concerns about publishing the documents at all. Corporations peddling products to millions of people around the world have a moral obligation to be truthful about the safety of those products, and I knew the internal company records would help people see long-hidden truths.
PAN UK: Your reporting is based on more than 80,000 pages of court exhibits and other documents and long discussions with Lee and his lawyers, jurors, witnesses and others. What do you think is the most shocking evidence uncovered by Lee's lawyers?
Gillam:  The secrets that came to light when Monsanto had to turn over its internal emails to Lee's lawyers were all really stunning. There was a company plot to kill a government toxicity review of Roundup products; secret strategies to discredit independent scientists who tried to warn people about the dangers of the Roundup products; and revelations about how much influence Monsanto had over regulators – and of course, the fact that all this went on for decades made it so much more damning.
PAN UK: What is the message you most want to convey to readers of The Monsanto Papers?
Gillam: I hope readers are moved by Lee's personal journey and motivated to understand that this story of one man and one company is really just one example of a pressing need for greater protection of public health from the dangers of powerful corporations that put profits before people.
PAN UK: What is happening with the Roundup litigation now?
Gillam: Monsanto owner Bayer AG is now attempting to resolve more than 100,000 cases by paying out over $11 billion in settlements, but many thousands of plaintiffs continue to try to press forward with their claims that Monsanto's weedkillers causes their cancers.
Learn more about the book here https://islandpress.org/books/monsanto-papers and here https://careygillam.com/books/the-monsanto-papers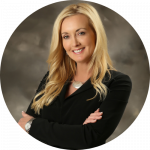 Carey Gillam is a veteran investigative journalist with more than 25 years of experience, including 17 years as a senior correspondent for Reuters international news service. She is the author of "Whitewash- The Story of a Weed Killer, Cancer and the Corruption of Science," an expose of corporate corruption in agriculture. The book won the coveted Rachel Carson Book Award from the Society of Environmental Journalists in 2018. Gillam's new book is The Monsanto Papers – Deadly Secrets, Corporate Corruption and One Man's Search for Justice.  Gillam is currently Research Director for the non-profit US Right to Know and writes news stories for The Guardian.
Follow Carey on Twitter @careygillam